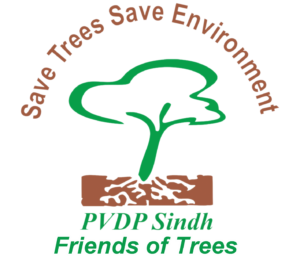 "Holistic socio-economic empowerment of marginalized communities for peaceful co-existence".
"To support most poor communities for sustainable socio-economic development"

Participatory Village Development Programme (PVDP)
Participatory Village Development Programme (PVDP) started its development journey from District Tharparkar in 1997. Mr. Dominic Stephen, founder of PVDP, realized the gravity of the situation and the complex socio-psycho and economic problems of Thari communities and established PVDP in 1997. PVDP was registered on 15th June 1998 under the Societies Registration Act 1860 in Hyderabad. The organization was formed with a mission to support the poor and disadvantaged communities in improving the qualities of their lives, through encouraging people to organize and mobilize themselves for holistic social change.
PVDP is working in the most challenging, poverty and disaster stricken districts of Sindh Province to support most vulnerable people. From 1997, PVDP is engaged in drought mitigation programme in District Tharparkar and supported thousands of families to make them drought resilient. In year 2010, PVDP started work outside of District Tharparkar for the flood affected communities in severely affected districts of Sindh Province; Khairpur, Thatta, Umerkot, Mirpurkhas, Badin and Sanghar.
PVDP implemented different projects on flood emergencies and development with the support of its kind partners; Catholic Relief Services, Christian Engineers in Development, Concern Worldwide, Kindernothilfe, Church World Services (CWS) P/A, ICCO, Action Medeor, Misereor, Tearfund UK, Unitarian Universalist Service Committee (UUSC) and International Rescue Committee (IRC) , Concern Rapid Fund, were included in past. Recently PVDP's partners are Diakonie Katastrophenhilfe, Christian Engineers in Development UKAID, Pakistan, Pakistan Partnership Initiative (PPI) included. 
PVDP focuses on poverty reduction, drought mitigation, primary healthcare, primary education, community empowerment, disaster risk reduction and disaster emergency response.
Human Rights, community participation, Gender Equality, and Networking are the cross cutting themes of work in PVDP. In all its work, PVDP strives to maintain Quality and Transparency in its work and remains accountable for its action to the community, staff, government, donors and other stakeholders.
PVDP is governed by a Board of Directors comprising all professionals from various development fields. The policies and decisions of the board are implemented by a competent team of management headed by Executive Director.
In 2009 and again in 2012, PVDP awarded NPO (None Profit Organization) by Pakistan Center for Philanthropy (PCP), This award was given after thorough evaluation of PVDP's governance structure, financial system and programme delivery.
1. Respect human rights, religious and cultural diversity.
2. Social and gender equality and equity
3. Priority to the interests of the vulnerable groups such as women, children, minorities and people with disabilities.
4. Participatory approaches in all its work and interventions.
5. Promote social justice, peace and love for humanity.
6. Tolerance and non-violence.
7. Transparency and accountability.
The Thematic Areas of PVDP
1.      Livelihood & Food Security
2.      Climate change
3.      Drought Mitigation
4.      Disaster Risk Reduction & Emergency Response 
5.      Water Sanitation & Hygiene
6.      Interfaith Harmony
7.      Women and Youth Empowerment